Navigating the COVID-19 Pandemic on Mental Health in Our "New Normal"
The resounding effect on the mental health of individuals across our nation will linger long after the COVID-19 pandemic has trickled away. It's important now more than ever to recognize our need for self-care. If you are unable to provide yourself the balance and care you need, residential treatment is one of the safest places to finally exhale, seek support, and nurture yourself through this difficult time.
For months, the world has been at a standstill. Isolation, uncertainty, stress, and anxiety are running high. Many feel paralyzed at home, stuck in behavioral patterns potentially spiraling downward. Some, perhaps, may be turning to unhealthy coping skills to seek relief from the psychological weight of a pandemic that feels neverending.
COVID-19 has impacted our society in so many unforeseeable ways.
Whether you are an extrovert, introvert, live at home with several family members, or live alone—there is no question that you've come face-to-face with the frustration, fear, and loneliness co-occurring with this pandemic.
As we head into summer and our communities are beginning to slowly reopen, there appears to be a new layer of divisive confusion and angst: differing opinions about proper social distancing, wearing protective masks in public, how soon businesses should open, how can we keep ourselves and our families safe, etc.
Amidst varying news reports, press conferences, social media postings, and personal conjecture, it can be challenging to sift through the avalanche of ever-changing information. It's hard to know what's true and where we're headed. How can we process politicized divides that have overtaken so many areas of our daily lives—too much information, divisive misinformation, and too much complication can certainly be overwhelming. Fear, isolation, grief, depression, anxiety, overload…all distinct markers that can lead to the point of mental shut down.
It doesn't matter who you are.
Perhaps you are a licensed clinician providing individuals care via Zoom appointments, or you are a parent balancing your workload with homeschool duties. Maybe you are an essential worker who has been regularly caring for sick patients, or you are working double duty as a grocery store cashier. We are all in this together, and we need to take care of not only each other but ensure we're taking care of ourselves.
The Importance of Self-Care During a Crisis
---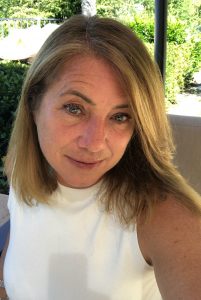 "Many people are talking about the mental health crisis coming out of the Coronavirus pandemic," said Constellation Behavioral Health CEO Krista Gilbert, PhD, LMFT.
"Personally, I find myself doing some of the next layers of work I've put off for a long time because I'd been moving too quickly and staying busy in the hustle and bustle of what had been our normal day-to-day life.
I think this is a unique moment in terms of how much introspection and internal reflection is happening for many of us. When the outer world becomes chaotic, our opportunity is to look inward for balance and to quiet our minds.
Some of this work is focused on the emotional barriers I had built up that got in the way of taking care of my body. Another layer of my personal work includes unearthing my feelings about my journey with my adolescent daughter over the past few years. Without the pre-COVID-19 distractions, I have been face-to-face with the thoughts and feelings that were preventing me from moving forward in a balanced way."
Gilbert also shared that her experience participating in several silent meditation retreats for women over the years has provided her with a specific set of skills that she has been able to use to help her through this challenging time.
"There's an extraordinary experience of a—sort of—time out that you can have at a meditation retreat. It's similar to something you might experience when you go on vacation," she said. "Those moments are precious and valuable, so I find myself really thinking about how to apply the skills that I developed on those retreats during this period when the world has essentially come to a standstill."
To truly find your own path toward self-care requires taking the time to look deep within yourself. With each layer you uncover, you may find a greater degree of freedom in your life. Even with the work, even with reflection, even with self-care, you may recognize that you need more support than you are able to provide yourself.
COVID-19, Your Mental Health, and Other Responsibilities: Knowing What to Prioritize
---
Adjusting to a "new normal" with stay-at-home orders in place and subsequent phases of reopening disrupt the pattern of our daily lives. But with disruption comes opportunity.
With change and time forced upon us, we're questioning things we've always wanted. We're finding ways to connect with others and renew relationships—in many instances, developing more consistent communication with loved ones. We're on a quest for learning: taking up guitar lessons, new languages, an online degree, baking, painting. And here we are again, circling back to introspection and reflection.
Society has been shaken up and taught to think outside the box and learn to accept new ways of learning, working, and communicating. But in this "new normal," how do you prioritize when things change so quickly, disruptions keep happening, and overload is almost inevitable?
The answer is simple, and I think it needs to be especially remembered as society rushes to go back to the way things once were: do what you can, do what you need to do, and be kind to yourself.
Work within your comfort level to keep yourself and your family and loved ones safe and healthy. Follow CDC recommendations and your state and local guidelines, especially as regulations begin to change with reopening.
Pay attention to close friends, relatives, and colleagues, and provide support if and when they need it. Individuals show symptoms of depression, anxiety, and stress in different ways.
Don't be afraid to ask for help or support. Think of your mental health as the foundation for everything else you're trying to keep together.
What you do in your home isn't a contest. There is no need to compare, and nobody—including children—should feel pressured to perform beyond what they're capable of on a given day.
Communicate. Try to speak with your employer, your child's teacher, or any other relevant individual in an area that you may feel particularly stressed about.
Above all else, try to be mindful of your own mental health. Your physical, mental, and emotional health are more important than anything else right now—and vital to keeping your other responsibilities together. Even though it may seem impossible and like the world is still shut down, mental health treatment is available. And now is an exceptional time to seek mental health care, explore and do your next layers of work, and move forward in a brighter, more focused direction.
Why This Is a Truly Unique Moment in Time to Seek Residential Mental Health Treatment
---
Why now? Two words again: introspection and reflection.
Residential treatment for mental health will provide you the time, space, and luxury to truly focus on yourself in an environment that caters to healing, where you can be introspective with the guidance and care of mental health professionals.
My philosophy has long been that time is passing whether I choose to do something constructive with it or not. When faced with myself, without distraction, I find that there is always inner work to be done. For many, choosing residential treatment now, in this unique moment, is a clear choice that can bring relief from their suffering, an opportunity to let go of and heal old wounds, and to emerge from this chrysalis of time with a greater sense of freedom, better health, and a clear mind and heart.
Other reasons to consider residential treatment now include:
Many mental health facilities have extra admissions precautions in place, as well as heightened onsite procedures to provide a safe, secure environment for clients and staff
What better time to go to treatment with many businesses and normal activities still shut down
Working through trauma related to COVID-19 as soon as possible, even while society is still impacted by it, will help your healing in the long run, especially for those who may have already had an underlying mental health condition
There are so many more triggers than before, including isolation, family stress, financial concerns, substance use, and fear
Take advantage of the individualized attention you may need
Taking this time to focus on building new coping skills, managing your symptoms, or working through trauma can be not only invaluable but one of the most constructive ways to make use of the current chaos of our world to your benefit. Navigating self-care, or having the self-awareness and strength to recognize the need for treatment, through a pandemic and other worldwide crises is challenging to say the least—and the best we can do is…the best we can do, without being too hard on ourselves.
And, one day…this "new normal" won't be so new anymore.
---
Our Mental Health, Addiction, and Co-Occurring Disorder Facilities
We are here to offer intensive therapeutic mental health treatment and the opportunity to come out of this time with greater resiliency, hope, and strength. If you are currently struggling with depression, anxiety, trauma, addiction, or other mental health disorders, contact us today to begin your recovery journey.